Show off your fortress      Welcome to Block Fortress Wiki      Contact staff
---
The wiki that has everything you ever need to know about Block Fortress that anyone can edit! Any positive contribution is welcomed! Foursaken Media Twitter Page 
Block Fortress is a game by Fours4ken Media 'and is available on the iOS operating system. (Itunes Link) It is currently the 24th best selling paid game on the App Store. 'Visit the 'Block Fortress Forum' for more infomation and discussions on the game!!! 
Only March 01 2014 00:00:00 until the birthday of Block Fortress It's almost the birthday of Block Fortress!
Quick Links
What is Block Fortress?
Build your fortress, and defend it to the end! 
Block Fortress gives you the freedom to create a stronghold in almost any way you can imagine, and then puts you in the middle of the action trying to defend it from the relentless attacks of the menacing Goblocks! Put your skills as both a builder and a fighter to the test as you try to survive as long as you can!
Features:
• a unique mix of TD and FPS gameplay
• complete freedom to build your base any way you choose, from towering fortresses, to sprawling castles
• customize your blocks, weapons, and equipment using a massive crafting system
• fortify your walls with over 30 different building blocks. 
• defend your base with 16 advanced turret types
• gear up your avatar with tons of weapons and equipment
• lots of support blocks - including power generators, depth charges, land mines, spotlights, teleporters, and more
• day and night cycle - build lights and spotlights to prepare yourself for the harsh night!
• several game modes, including a "free build" sandbox mode and a more intense survival mode
• 6 different types of terrain to conquer
•Upload and share your creations, and download others
New to Wikis?
General help can be found in Help:Contents
If you are new to editing, you may want to check out Help:Editing
Stuck with templates? Help:Templates will solve your problem
Want to help?
Try visiting Pages needing content or Tasks
Top Contributors
Latest activity
There are 139 articles in this wiki and there have been 5,886 edits in total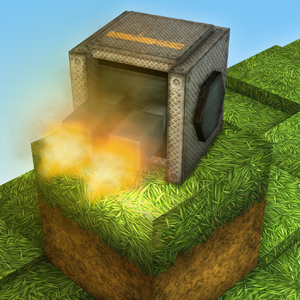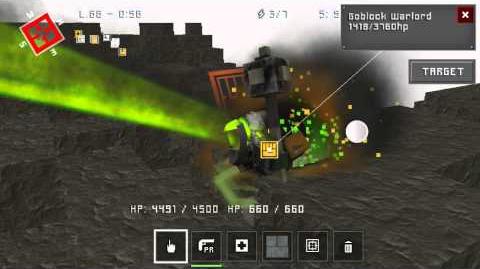 Ad blocker interference detected!
Wikia is a free-to-use site that makes money from advertising. We have a modified experience for viewers using ad blockers

Wikia is not accessible if you've made further modifications. Remove the custom ad blocker rule(s) and the page will load as expected.